I've been wanting one of these for a while now, any time I sell anything. So, the other day I set to it and had it finished in less than a day.
It has rabbit fur exterior, leather bottom and straps, and fabric interior. There's a zippered pocket for a phone and big notes, a couple of flat, open pockets for the notes you want accessible, and a large central pocket for coins (or whatever). I used it the other day with great success.
As a prototype, there are some things I would change (like making it slightly larger), so I'll include the improvements in the article. You can also use the principles of the fanny pack to make a handbag instead.
For those of you with ethical questions regarding the fur, we raise rabbits as our family's source of meat. We tan the pelts because the fur is gorgeous and the leather is soft, and because they would otherwise be thrown away. Click on these links if you're interested in knowing more about raising rabbits, tanning your own rabbit fur, making a fur hat or a furry foot-warmer. 
Materials & Tools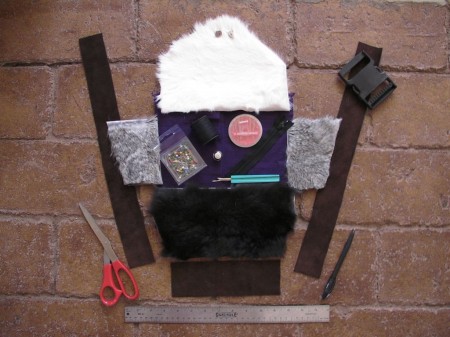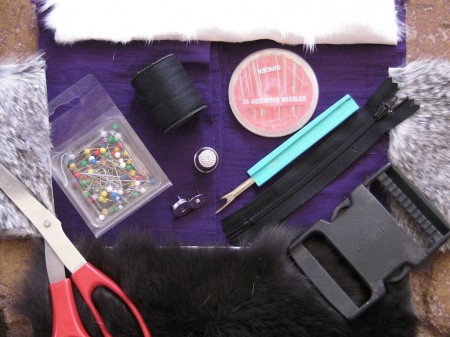 3 rabbit furs
Pliable leather (like suede) – enough for 2 straps (2″ by 36″ total) and the base (3″ by 8″)
Fabric (less than 20″ of a yard wide material)
Zip (up to 7″)
Magnetic button clasp
Push-in fastener (to fit the width you want your straps to be)
Tape measure
Marker
Scissors
Needle and thread
Sewing machine (if you have it)
Pins
Thimble