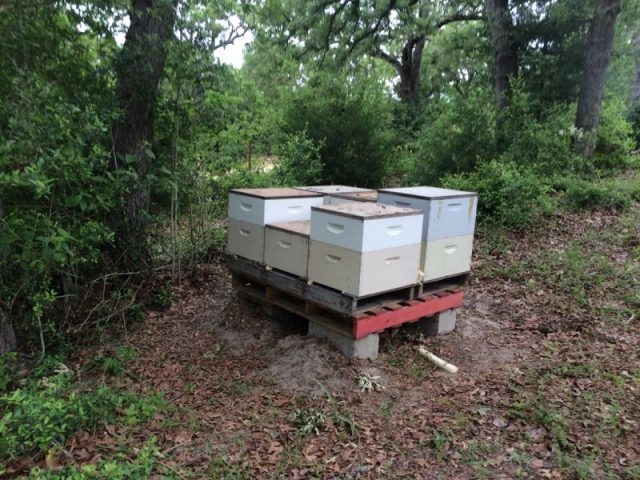 We now have 6 new beehives.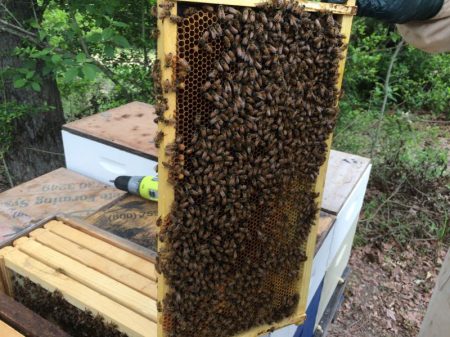 We've opened them up a couple of times, and they all seem to be doing well. There's plenty of brood, eggs, and bees in all of them, although we did have to give one weaker hive a couple of extra brood frames from the strongest hive. None of them have started to fill out the supers yet.
We'll continue to monitor them while they're getting established, but it all looks good.