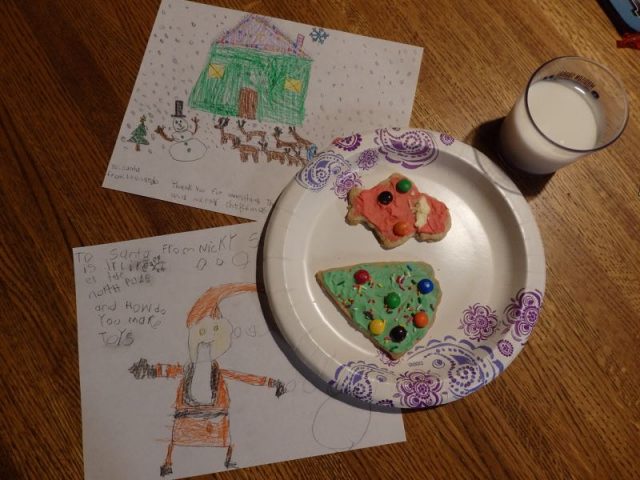 We just got home after spending the week at Vickie's. We all had a great time, especially the kids. Of course, the huge tree laden with presents drove them a little nuts, and it was pretty much a full-time job keeping them distracted.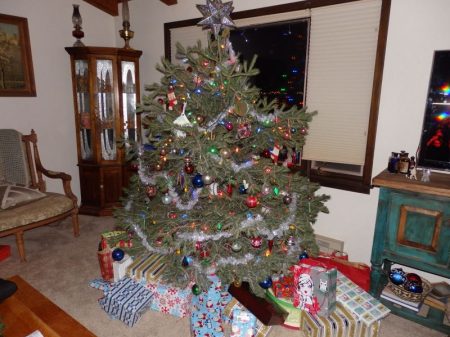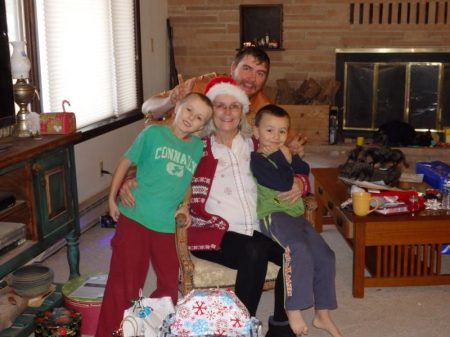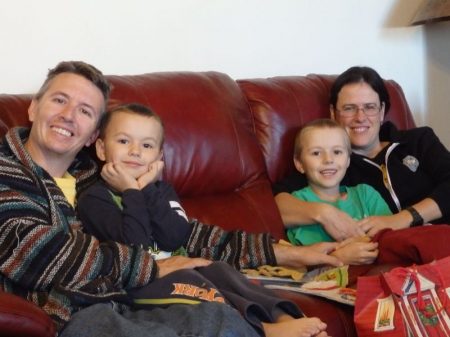 We played games, made and decorated cookies, made and hung Christmas decorations. They also drew pictures for Santa, rode their bikes, and played with toys (we let them open one present between them on the 23rd and one each on the 24th – to spread out the excitement and help with distraction!).
Christmas day itself was great. Santa visited everyone in the house, and then we opened the presents. The kids had so much to play with that we barely heard a peep out of them all day. That allowed the adults time to chill, after cooking and cleanup! Dinner was delicious, and games afterwards were fun. It was altogether a really lovely holiday.
We also got to Facetime or chat with almost all of the family, many of whom are spread out across the globe. Wish we could have seen everyone in person, but internet at least provides the next best thing.
We hope that all of you had an equally wonderful Christmas, and wishing you a very happy 2017.