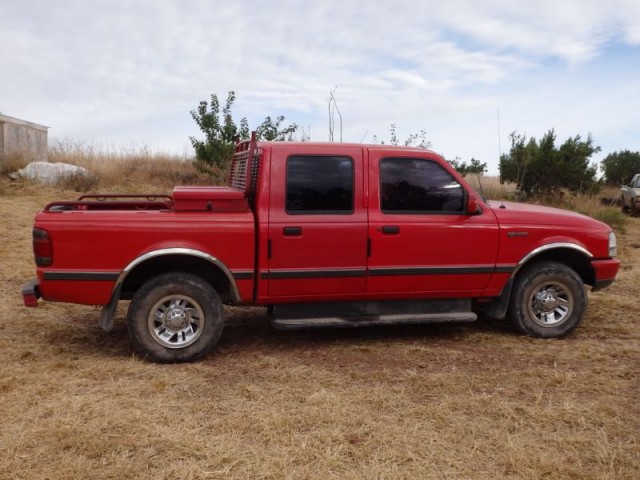 We sold our big Ford diesel, which we rarely used, and replaced it with a Ranger. It's a great truck: very spacious inside, four doors, and four cylinder (so very economic). We used it for the long trip to Abe's mom, and it was great, very comfortable for all.
The saddest part of getting this truck is that we no longer need our little Toyota pickup. We've had it almost as long as we've been together, and it has taken us all over the place, both in the States and Mexico. Although it's probably one of the best vehicles either of us has ever had, it just doesn't fit the family any more. I used it for the school run each day, and the boys and I would share the only seat, but that arrangement was starting to get pretty cramped.
So now that I use the Ranger for school, we have decided to sell the Toyota. Funnily enough, even though we've both agreed that that's what we want to do, neither one of us has made any attempt to advertise its sale. It seems so disloyal! Who knows, it may still be sitting in its parking spot by the time the kids learn to drive!