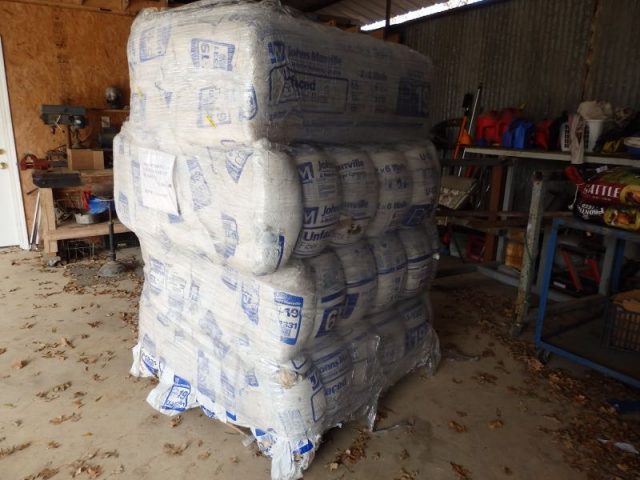 The insulation in this house left a lot to be desired. Some of it had absolutely nothing (crazy, huh?), and the rest was just R13. So, to bring in the New Year, we decided it was high time we added an extra layer.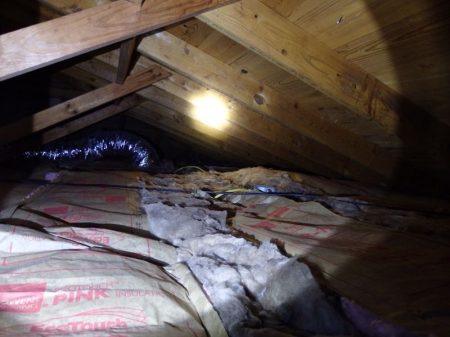 For those of you who have never had to crawl around in a small attic space, balancing on rafters, breathing in fiber glass and dust, you're lucky! It is one of the worst and most uncomfortable jobs. It took us three days to finish the whole house, but now that it's done we're happy.
We have between R32 and R38 over the whole space and it has made a big difference to the overall warmth of the house. We didn't get many photos of the task, as we had enough to contend with without a camera, so I just have one pic taken through the attic door.