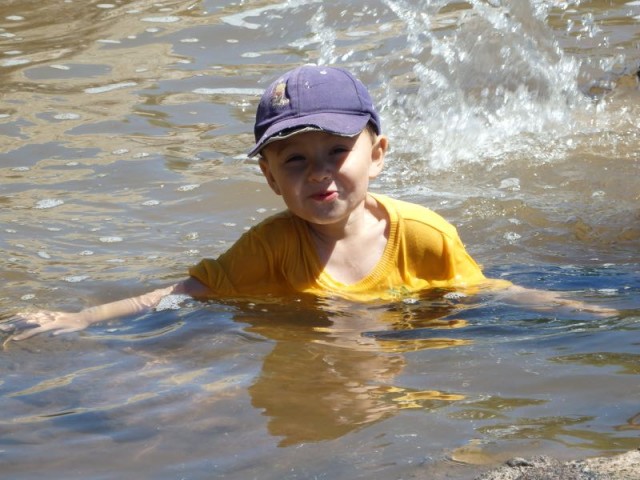 As part of a combined Kids' and Mothers' day celebration, we all went out to a shady spot by the river, where we spent a wonderful morning.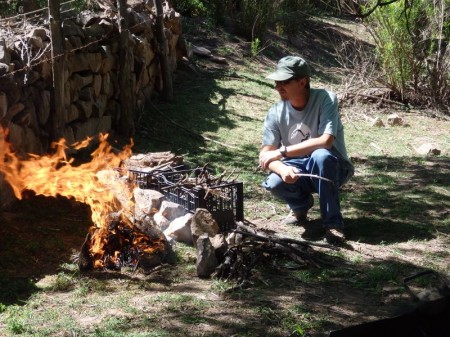 Abe instantly got a fire started, as we were cooking rabbit "disco" style, whereby you cook the meat in some oil in a metal disc over a bed of coals – it is absolutely delicious and fun. Unfortunately, I never got any photos of the actual disco part, which is something I fail to do EVERY time we cook in this way!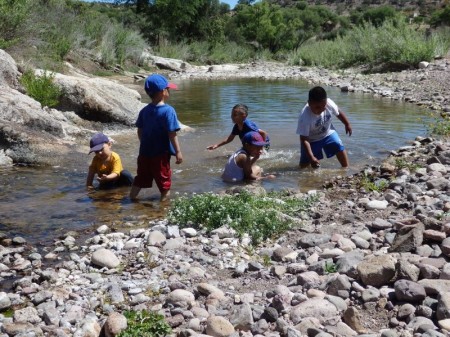 The kids, of course, went directly from the truck into the river. At this time of year, the water is low and slow, and there were no deep pools in the part we chose for our picnic, so they could splash and get thoroughly wet without any danger of mishaps. Every set of parents had knowingly brought an extra set of clothes and shoes.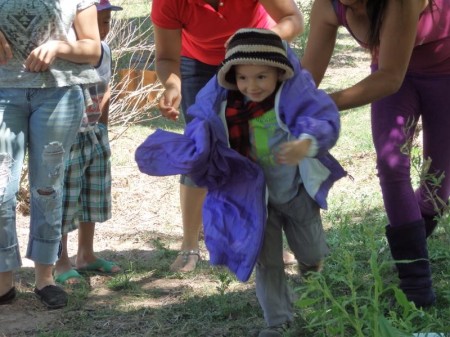 Then we got on to the races. This was my department, and I'd brought a whole bunch of props along to make it fun. We did between 15 and 20 fun relay races, including dress up, balloons between backs, spoon and ball, wiggly worm, and all the usual favorites. Everyone had a blast.
After eating, there was a piñata for the kids. Poor little Nicky is the youngest by a year, and his swings with the bat are not nearly as impressive as the bigger boys. Still, he loves it, and someone always gives him an arm or leg from the swinging victim, so he doesn't care.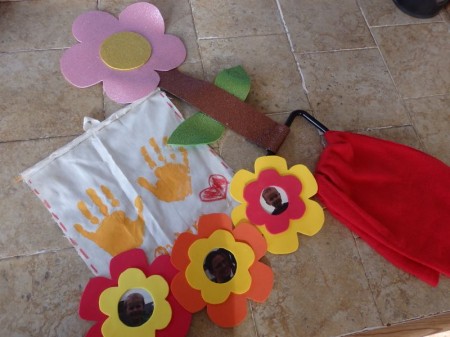 Then Vanesa, the teacher, brought out candy baskets for the little ones, and presents for the moms, which the kids had helped to make. In the photo, Nicky helped with the towel holder and hand prints, and Leo made the three photo fridge magnets.
[flickr_set id="72157650163111813″]