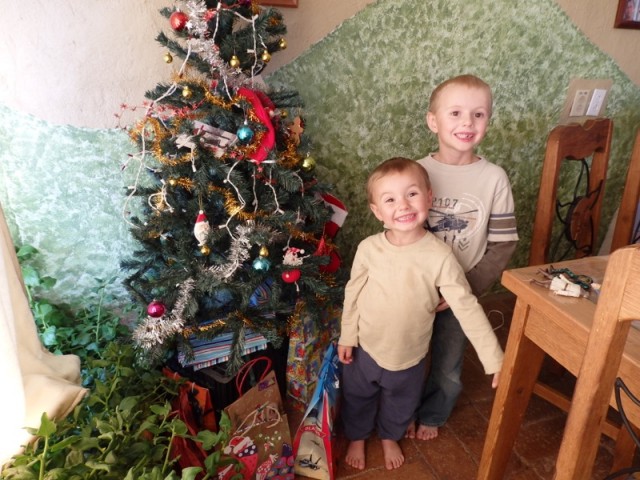 It's that time of the year again and both boys are bouncing off the walls. We put the tree up on the 1st of December, but now that Christmas day is almost here, we have finally put the presents under it. The boys can hardly contain themselves.
It's been a very busy year, both physically and emotionally. The loss of Abe's dad still hangs over us, especially during this holiday season, but it is a sadness we try not to dwell on.
Both boys are now in school (Leo in first grade and Nicky in preschool), which they both love. We bought the town house and have been fixing it up. On the homestead, this year has been mainly dedicated to setting up the forest garden, and adding new pens and pastures for the animals. We have worked a lot on the Food Web book and concept, while also continuing to tweak and improve our working model.
We're looking forward to the New Year and all the challenges it will bring us. We wish you all well, and thank you for your continued interest in our site (which will also soon be revamped!).