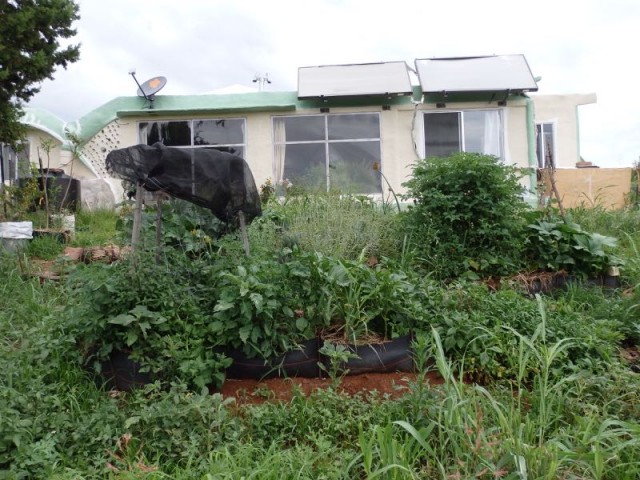 Rain season has started and the place has exploded. We have an almost endless supply of beans, tomatoes, peppers, squash, purslane, greens, herbs, and onions. We can even start to dig up new potatoes whenever we want them. We also have raspberries, blackberries, mulberries, and plums. The apples, peaches, and figs aren't ready yet, but will be soon enough. Many of our other trees haven't really started to produce yet, but that's something to look forward in another year or two.
[flickr_set id="72157649184810213″]
Although everything is lush and beautiful, there is a slight downside for me. I am kind of a tidy freak, and Abe usually doesn't interfere with my need to keep things organized and neat. However, he puts his foot down as far as weeds and overgrowth are concerned. My inclination would be to take the weed-eater to everything, to keep the paths looking tidy, but he won't let me 🙁 Of course, he's absolutely right, seeing as that growth takes care of almost 100% of the rabbits' dietary needs right now. Each day, I am allowed to cut (tidy) just a small portion of our jungle, which is fed to the rabbits and ducks. Of course, it's not very satisfying for me, as the stuff we cut first has grown back well before we can finish the rest of the area.
[flickr_set id="72157651099731018″]
Oh well, I guess I only have to put up with a messy property for a few months of the year, so it's not too much of a burden. And there is a slight ray of hope. He wants to try silage (fermenting the grass as an animal feed). If that works out, he may let me weed-eat everything all in one go, so that we can ferment large batches of weeds at the same time. Thank-you, silage!