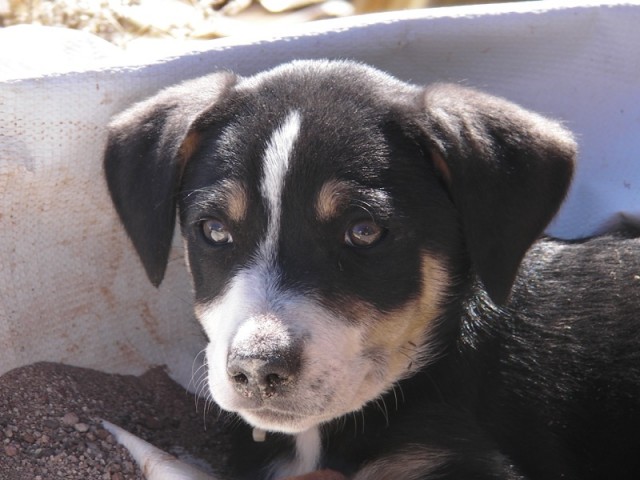 We went to Vickie's (Abe's mom) for Thanksgiving. Aside from having a really lovely holiday with the family, we also came home with a few goodies. We got a truckload of furniture for the town house, as well as a beautiful little puppy.
She's from Vickie's and Augie's dogs. The father is a Border Collie and the mother's a dark Australian Shepherd. Both are excellent work dogs with great personalities.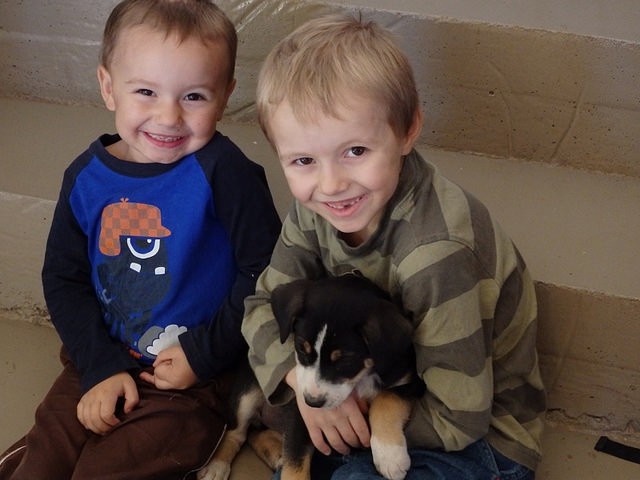 We were a little worried about the long trip home, that she would be sick, unhappy and make a mess, but she did great. She started off in a box, which she complained about, but once we saw that she went pee only when we stopped to let her out, we removed the box. After that, she was super calm and happy, curled up at the boys' feet.
She is now completely at home in her new environment. She's playful, calm, and fun. She and the boys adore each other, as do her and Sam. Altogether a wonderful new addition to the Connally homestead.