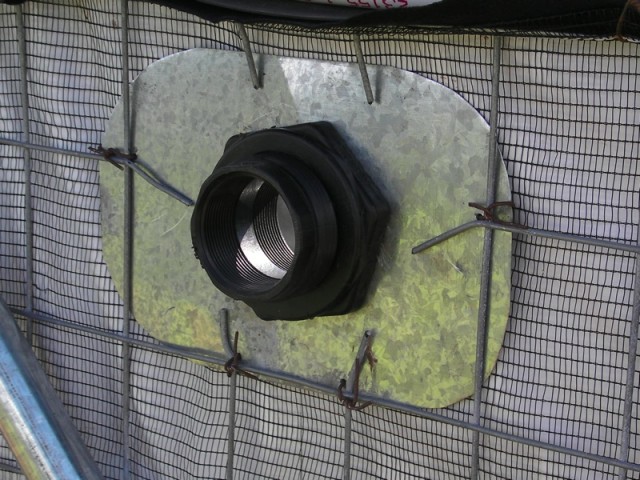 For the first time, Nico spent the whole day away from us. A friend took him and Leo so that we could get a full day's work done on the Food Web cistern. I was nervous, as Nicky has barely spent any time away from us, but he did great. Apparently he was super calm and happy, and Leo helped out a bunch. It was also the longest he has gone without nursing, but it didn't seem to bother him. My little boys are growing up.
And in their absence, we got a lot accomplished.
[flickr_set id="72157627618065336″]
We started out by attaching galvanised steel cables across the corners, at the top of the tank. We had already tied rope to keep the top from pulling apart, but we have since had a change in plans. We are now going to try raising a few fish in the tank. Apparently, if you keep your stocking rates low and add some water plants to filter the nitrates out of the water, the water will remain potable for animals. But, if we are going to add fish, we wish need a see-through roof, and the UV can break down the ropes. Hence the galvanised steel cables. Anyway, we'll try out the fish, testing the water as we go and see how it works out. We can always take them out if it doesn't work out.
We also put in the overflow. We have not yet connected pipe to it, but the hole and fittings are there and ready.
After that, we started putting up the siding. We are using galvanised, painted sheet metal. The main purpose of this is to prevent wind from blowing on the liner when the water level is low. We had originally planned to stucco the outside with concrete, but this turned out faster and easier, and not very expensive. We managed to get two sides attached, and have the other two cut and ready to put up tomorrow.