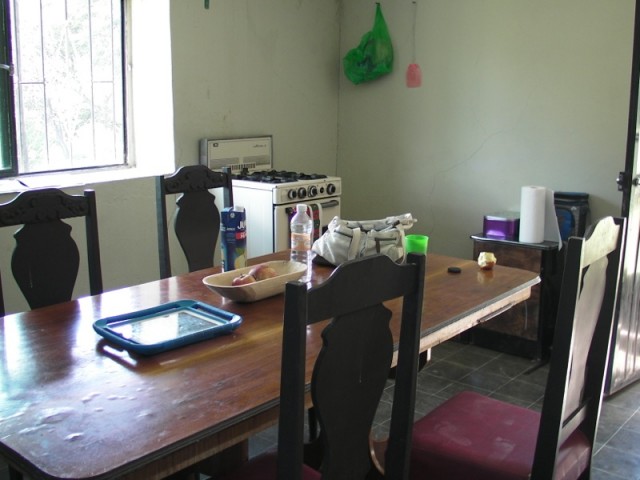 his year, both kids are in school, and on different schedules. Nicky starts at 9 and finishes at 1. Leo starts at 8.30 and finishes at 3. On sports days, he also has to go back for another hour or two. Plus, Leo is now wanting to spend more time with his friends, and it's kind of a pain for them to come up to our house, as it's 20 minutes up a fairly rough road.
[flickr_set id="72157646595153257″]
Going back and forth to match their hours, or waiting around at a friend's house until both get out, would have ended up wasting a lot of time and gas. So, we decided to buy a house in town. It'll serve as an office for us during school time, a playhouse after school, a guest house should people need more space than we can provide at our home, and an emergency house should the river rise so much that we get trapped on the wrong side. Later, we can always sell it if the kids don't want it.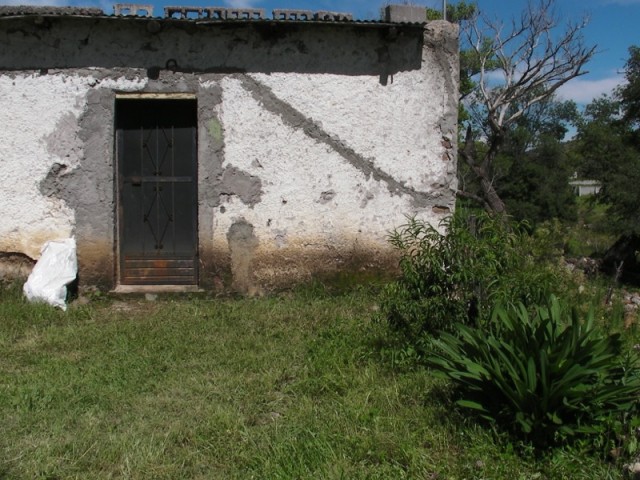 The house we found is an old adobe with 18″ thick walls. It's at least 100 years old and has been unoccupied for several years. Given these two factors, it's in remarkably good shape. So far, we have cleaned and weeded, made a new fence, fixed some water leaks, and added a drainage to channel rain from the roof. We'll need to give it a new plaster and paint job, as well as new ceilings in two rooms. At least we now have it in useable condition, and the rest can be done as and when we get a chance.
There are four 15′ x 15′ rooms plus a bathroom, a shed, and a yard with several trees and also some asparagus. We'll have to furnish it slowly, as we can, but the essentials (table, chairs, bed, stove) came with it and we've added a fridge and some things for the kids' room.
It is within a stone's throw of the primary school (we can even hear Leo when he plays in break-time, and can sometimes catch some of his lessons!). Nicky's school is a little further, maybe an extra 200 feet.
Nicky loves the house, and calls it "his". He has a friend come over most days after they finish. Then, at 3, we get an extra 8 or 9 kids join the group. I'm sure we'll get less visitors once the novelty wears off, but for now we are almost an after-school program! Leo absolutely loves it, and there has been surprisingly little fighting over toys and such, so that's great.
The only drawback seems to be that it is not off-grid. Though we won't be using much water or power down there, we will now have those two bills to pay. Not sure how we're going to like that… there are already discussions about adding a solar panel or two, as well as a little catchment system!