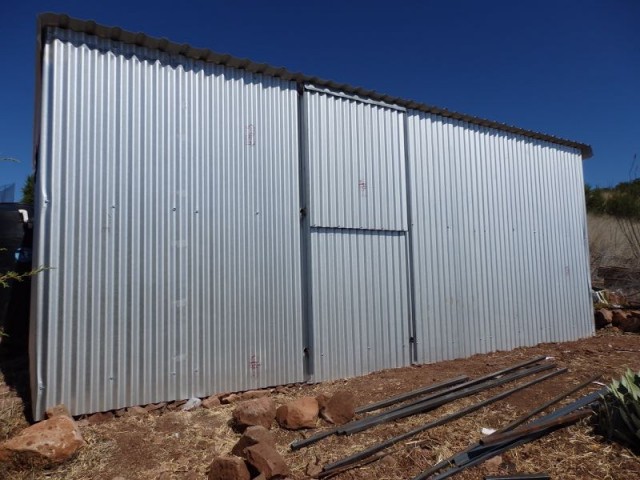 We used to keep the rabbits in a 20′ by 10′ shed on the other side of the circle drive from the house. Now that all the animals are together in the new barn, we decided to convert the shed into something we've been wanting for a while, a workshop.
We took off all the old siding and cleaned out the hay, fences, and general stuff that had been accumulating in the unused building. We then covered the walls with corrugated tin.
There are two shutter-style windows, which slide up and down on runners. They provide plenty of light and breeze, and are easy to open and close.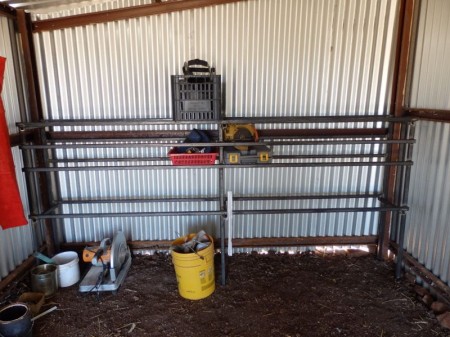 Abe welded up a shelving unit that will house crates and baskets of all different kinds of materials.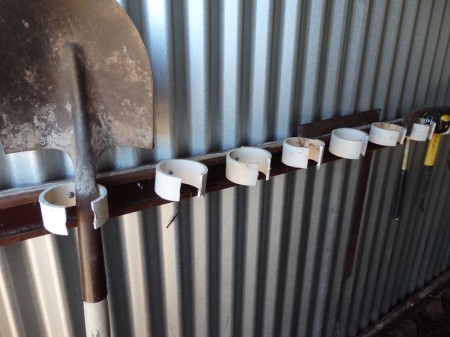 These PVC rings, just inside the door, will hold all our shovels, pics, rakes, and similar tools.
Now comes the task of moving other shelves into the room, along with all the tools and materials. Abe will also be welding up a work table. We're pretty excited about it and look forward to the coming week of work being finished.
[flickr_set id="72157653381981155″]