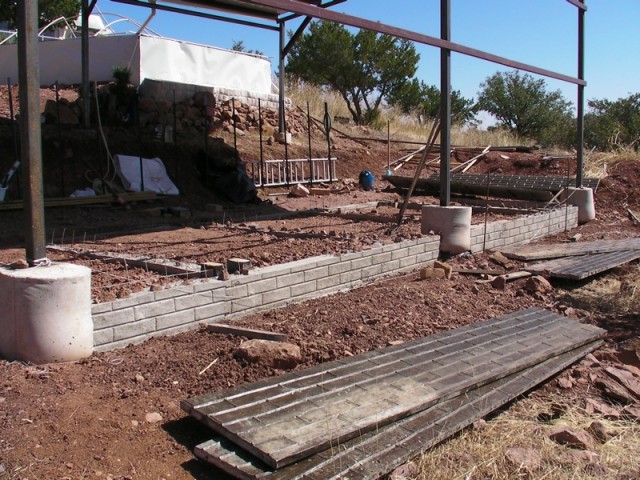 It's been a fairly long break since we put up the barn's roof, what with plenty of other work to be getting on with and then with the cold weather (not best suited to concrete-work). But now we're back into it and we're getting excited all over again. The kids keep asking how long until we get the goats!
[flickr_set id="72157634088683973″]
Right now, we're working on the interior pens, which will be concrete up to within 3 and 4 1/2 feet with a few extra feet of fencing.
Hopefully work will progress at a decent rate, so we'll keep you updated.
Sorry there haven't been many blogs over winter – we've been mainly working at earning money, which doesn't always make for the most exciting of news!