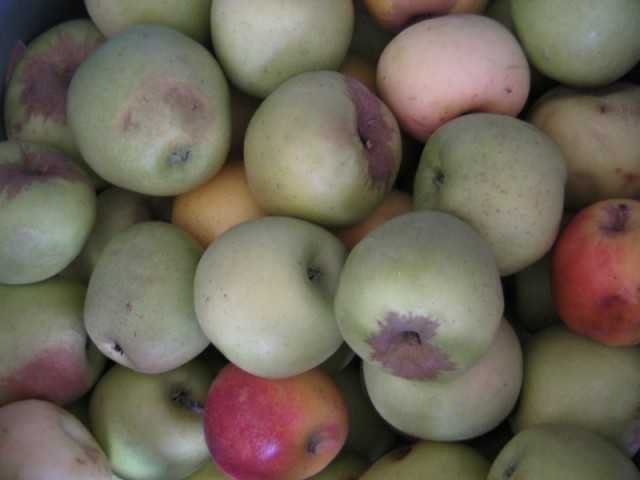 Each year during apple season, we gather a BUNCH of apples from the village. A friend of mine lets us gather all the windfall we want in exchange for some of the juice we make.
We use the good ones (very recent windfall) to dry (solar dryer), can and freeze. The slightly more dented ones get cut up and juiced, and the almost mushy ones go to the pigs. For more details on the press we made, click here (haven't yet done a howto on the grinder, but it's basically a sink on a stand with a garbage disposal under the drain).
[flickr_set id="72157627648554298″]
We drink and freeze as much of the juice as we can, but to store more in bulk without it going bad means cider. Preservation sucks, huh?
Our first batch of cider was made using wild yeast and was OK. Batch by batch, we have been learning and improving the quality and taste. The last batch, while my parents were visiting in October, was made using a champagne yeast, and it's that one that we have just bottled off. It made 19 or 20 bottles, plus a liter of apple cider vinegar. And it's pretty good already, although the process hasn't finished yet.