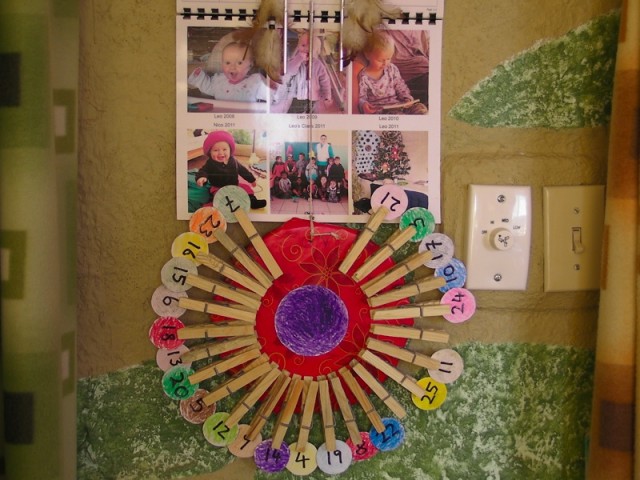 Leo asks daily how many days there are until Santa comes, so we figured we'd make an advent calendar. Last year we did a box of little gifts and each day he got to pull out the gift with the right number on it. But seeing as we'll be having kind of a big Christmas this year, we decided to go with a simpler option.
[flickr_set id="72157632156711688″]
I got the idea online from Kirsty Wiseman. So not my original design.
Leo loved helping and has already found where all the numbers are – it's going to be a long three weeks!