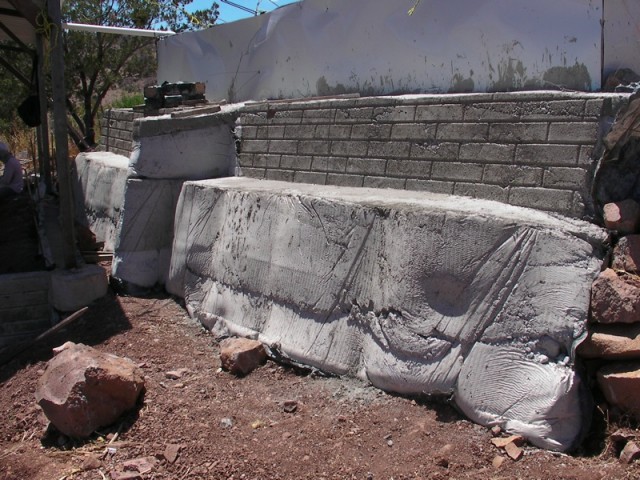 Abe and a couple of lads from the village have been working pretty hard on the barn the past couple of weeks. We've added some more concrete reinforcement to the south side of the tank, as well as completing the foundation (from 1 ft to 3ft tall, depending on the wall) for the exterior walls. And that marks the end of the concrete work for the barn itself (more will be needed for the corral, but hey!).
Might I add that this is the hottest time of the year and it has been exhausting.
[flickr_set id="72157634088708319″]
They have also started work on the rabbit burrows and the stairs from the ground level to the rabbit burrow level. Both use our
Rapidobe
technique and we have been super impressed with how they turned out, especially the stairs. [flickr_set id="72157634094044410″]
Little by little this monster work is getting done.