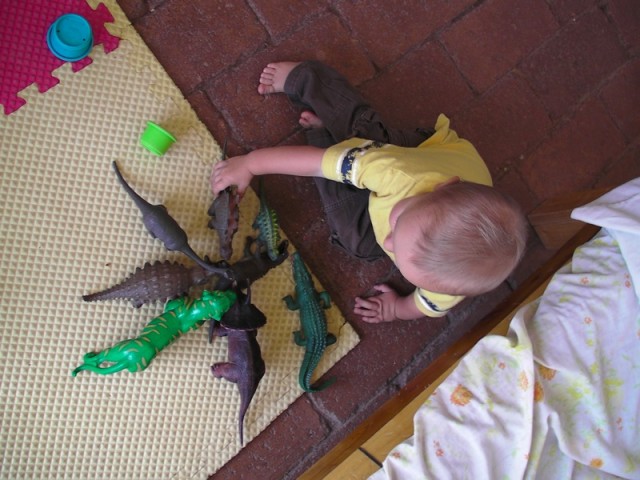 Nicky was playing very quietly and happily in the living room yesterday. We were in the dining room. Every once in a while we'd hear some growling and yipping, but other than that all was peaceful. Now, any parent of young children learns to fear peace and quiet, as it's usually a forerunner to disaster. So, I went in to check on him.
[flickr_set id="72157633050118981″]
Well, there was no disaster. He was sitting on the floor, quite content with his game. It was the game that was of interest. There was a dinosaur lying down in the center, and 7 other creatures surrounded it, apparently feasting on the body (maybe kissing it?!). Any child experts out there – should we be concerned? I guess at the least they were feeding quietly.