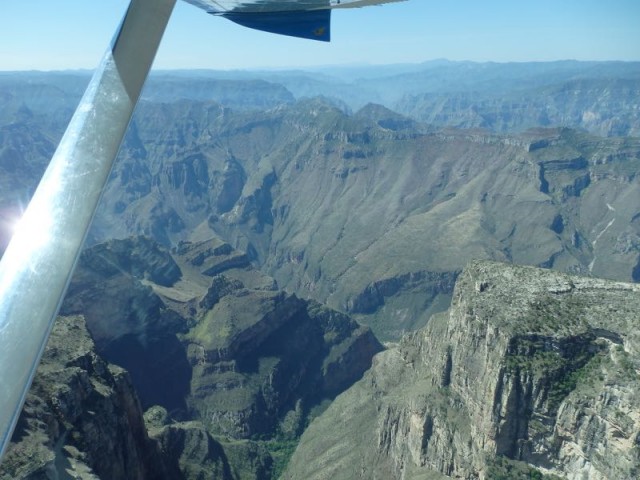 Leo was recently selected to represent first grade for his school in a local academic competition. There were nine schools participating and Leo won first prize, of which he was extremely proud. He put in quite a bit of work after school and at the weekends, and the four hour written exam was pretty heavy duty, so we felt we would reward him with a little vacation.
In the past, any trip or vacation we've gone on has been to see family, seeing as they all live so far away. However, for the first time since the kids were born, we decided to visit somewhere purely for the joy of going some place new.
[flickr_set id="72157654589100452″]
Our destination was the Copper Canyon in Mexico. This area consists of four large canyons (and several smaller ones), each of which rivals the Grand Canyon. Abe and I had made a trip down there just after we were married, and had been blown away by both the culture and scenery. On that occasion we had gone to Creel and visited the canyons closest to it. This time, we decided to go to the much less touristy town of Guachochi.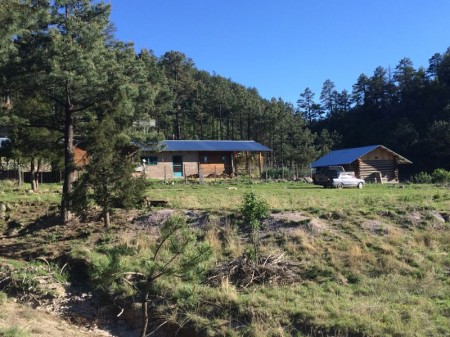 On one night we stayed with a friend of ours who has a remote homestead in the high altitude pine forests near to Guachochi. Her place was absolutely beautiful. She has a  series of log cabins, a couple of apple and cherry orchards, chickens, and about 100 resident hummingbirds. It was lovely catching up with her, and the cool climate was very welcome after a hot trip.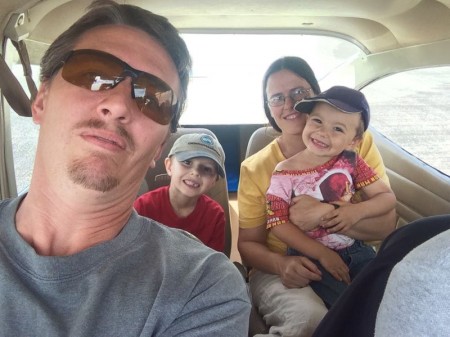 We also went up in a small plane to fly through the spectacular Sinforosa canyon. It's more than a mile deep, interspersed with waterfalls and smaller canyons. The plane ride was fun and certainly gave a unique perspective. The airport even had a tiger, yes a real one, which the kids loved. It lived with a dog, and may have been retired from a circus.
It was a really lovely little vacation, and we definitely hope to do some more exploring in the area when the kids are older and ready for some serious hiking.