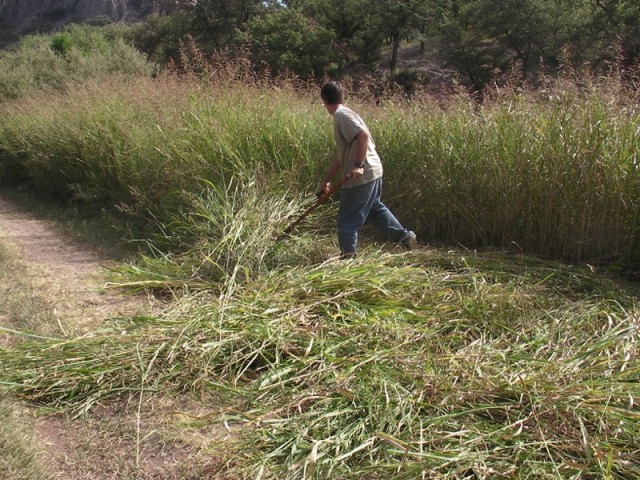 Although the grass around us hasn't started to grow much yet, it is lush down by the river, so we're making the most of it.

We all head to whatever area we're going to cut. Leo plays with Nico. Abe cuts with the scythe. I bundle and take to the truck. We also help a friend of ours cut his alfalfa, which is higher in protein.
It keeps the pigs and rabbits in fresh greens,  and we manage to store some for the dry months that will be here all too soon.