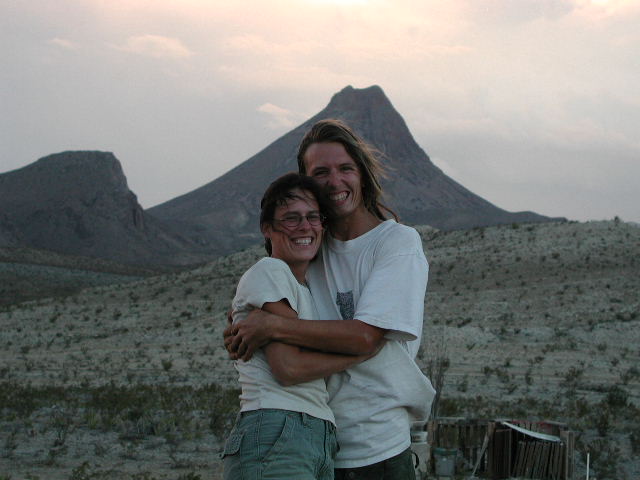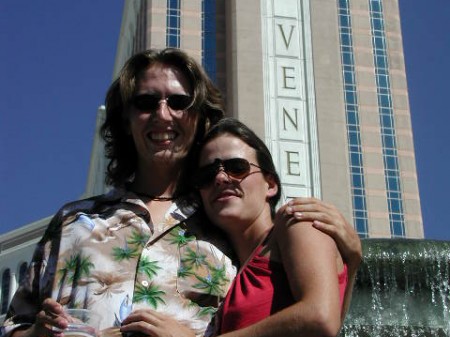 Since moving all the tools and materials into the workshop, I have been gradually reorganizing and cleaning the space in the rapidobe storage room. It's been an ongoing job, simply because there's usually something more important to do that takes precedence. Today I went through all the memorabilia boxes (old notepads, journals, photos, etc.), and I found a disc with all of our old photos on it, which we had thought was lost. Needless to say, we have spent a very nostalgic afternoon reveling in our youth and past!
Our first home together was an old bus. We had removed most of the seats and replaced them with a bed (single at first until someone gave us a double), a sink, stove, shelves, and rack for clothes. A hail storm took out most of the windows, so we had them boarded up with plywood. We had a solar panel and wind generator for power, satellite for internet, and had to haul water.
[flickr_set id="72157653894348804″]
Our first building project was a grey water garden. It was our first experiment with wicking beds, but on a large scale. We built a rock box with a sotol stick roof and screened walls. We laid down plastic on the ground, then made gravel pits with pipes going through them. The dirt then went on top. This produced a very lush garden for the middle of the desert.
[flickr_set id="72157655809831279″]
Before building the house, we decided to experiment with a much smaller building, namely the powerhouse. We played with cob (hand sculpted adobe), forms, and ended up inventing the T-Brick. These were T-shaped forms that we placed directly on to the wall. The vertical part of the T covered the gaps left on the wall by the forms, while also keeping the wall plumb.
[flickr_set id="72157656162029936″]
We then moved on to the main building. We have photos on the site and flickr of the roof, walls and interior, but we thought we'd lost the first phase, the foundation. It consisted on trenches filled with gravel, with a three foot tall rock wall.
[flickr_set id="72157656234739385″]
It was at this point, in April 2004, that we got married. I guess we figured that if we could live together in a bus in the middle of nowhere, and then build half a home without any money or amenities, we could be happy for the rest of our lives. We had the wedding on our property and it went on for several days. Everyone brought something to contribute to the food and festivities, including tables and chairs. I wore my mother-in-law's old wedding dress and Abe wore a Jedi suit I'd made him 🙂 It was a blast.
[flickr_set id="72157656162053336″]
Some photos of the property
I much prefer where we live now, and our home is beautiful. However, it was wonderful looking back on our time in Terlingua. There is something truly magnificent about the desert, and it was a time that had a deep and lasting effect on our lives.
[flickr_set id="72157653894326114″]