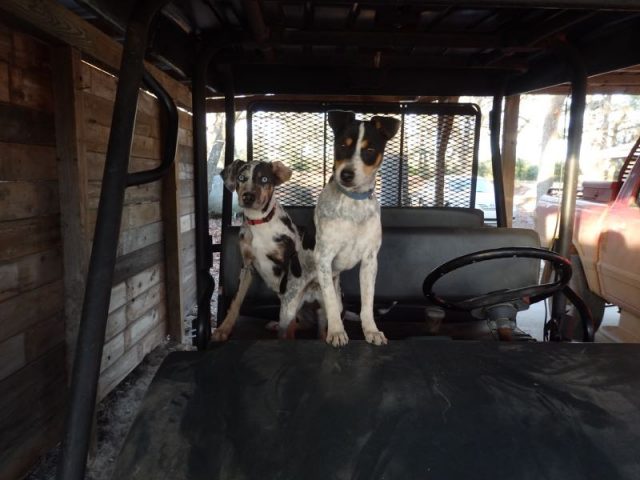 When we moved from Mexico, we had planned to take our dogs, Sam and Sophie, with us. We hadn't even considered leaving them behind, although we did have some misgivings about moving them. The most important issue was that they were both used to running. There was nothing around our old place, and they had gotten into the habit of taking off, sometimes for a couple of days at a time. We knew that this would be a problem where we were going, as there are more people (and roads) around, and we had figured we would have to build some kind of pen for them until we could fence the whole property.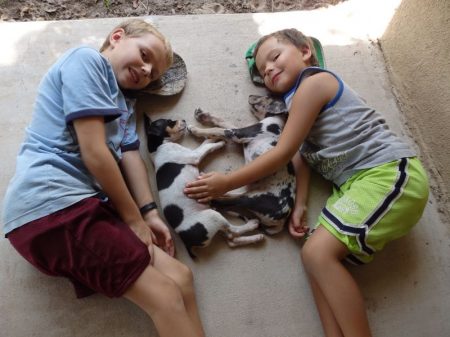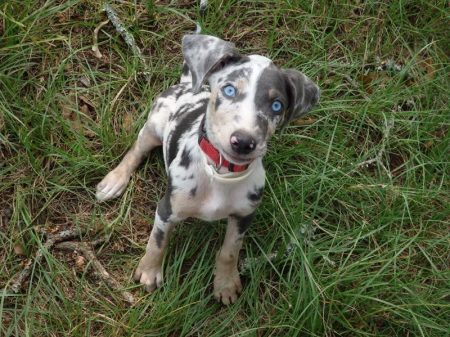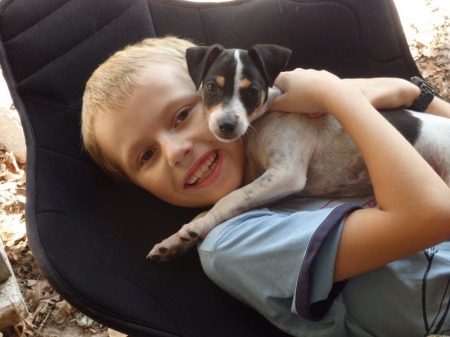 So, when one of the guys that had worked with us on our place told us he really wanted them, it set us to thinking. He had known them both since puppies and loved them, and would definitely take care of them, but were we prepared to go without them? After a couple of weeks of going back and forth, we decided to leave them, which was extremely sad, but probably best for everyone. We're still in touch with our friend, and he says that both dogs and his little kids are all very happy together.
So, after we had settled into to the new place, one of the first things we did was get new puppies. Each kid got to pick out a pup, and they made excellent choices.
Leo chose Chip, a rat Terrior. He's a character and a half, thinks he's human, and spends half his time walking on two legs! Nick chose Candy, a Catahoula. She's beautiful, extremely smart, fast, and a little wild! Both of them are going to make great dogs, and the kids especially adore them.