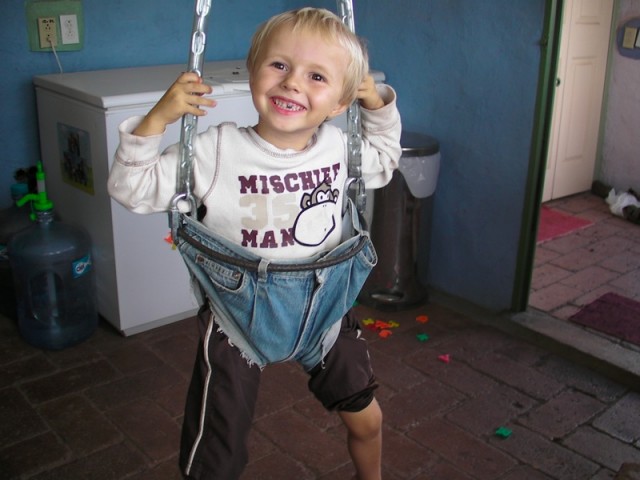 We haven't had the swing we made up in a long time. In fact, this was Nicky's first time in it. He of course loved it, as does Leo.
[flickr_set id="72157630559240710″]
It really is a great little swing. They can't get out of it, so it's safe, and it's a way to keep them happy when we can't go outside. There's a couple of videos in this month's Flickr set (ony photos show in the above slideshow, so you'll have to go to our flickr page).
Click here for the instructions on how to build your own toddler swing.