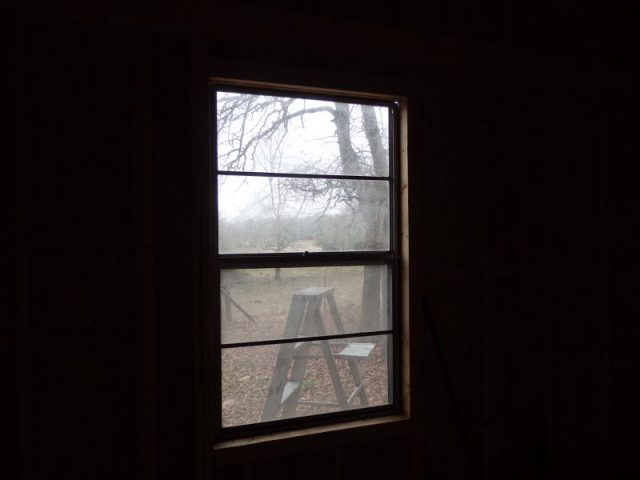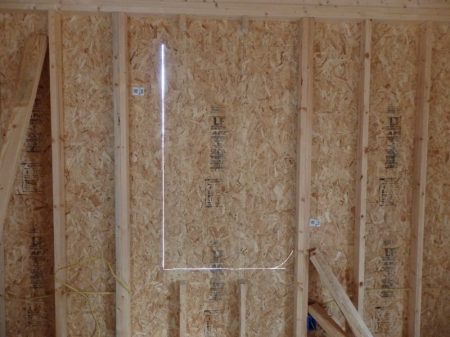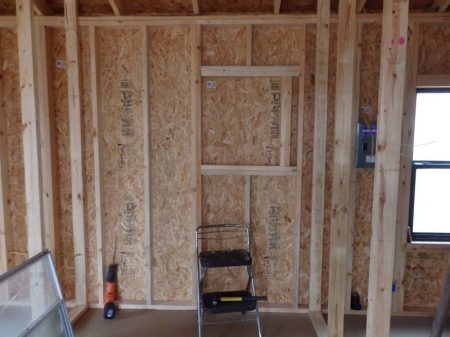 The cabin already had four windows as part of the original shell, however we wanted to add a couple of extra, especially as our neighbor gave us a bunch of old windows (thanks, Michael!).
We installed one large window on the east wall of the living room. This adds a lot of extra light and will help with air flow. We also needed a small one in the bathroom that we're making.
We had to cut out the studs and wall that were in the way and then reframe the space to accommodate a window. We now have the windows installed, although we still lack the outside trim.
[By the way, if the bathroom window frame doesn't look entirely level, it's not! That picture shows that boards placed but not installed – it's hard to get good photos once the hole is cut out, because of the lighting from outside.]