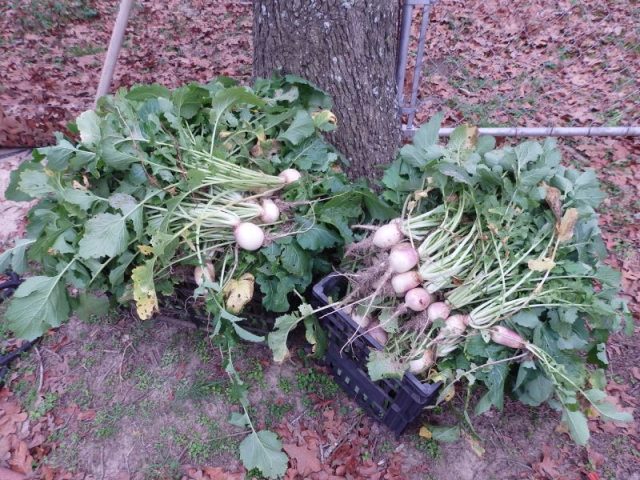 The turnips are starting to be ready, so the other day, we harvested some of them. We filled two crates, and only collected about a third of what's out there.
The wonderful thing about fresh turnips is that they are kind of sweet. As they sit, they turn a little more bitter, but for now they are wonderful. And of course, there's always turnip greens too.
Judging by the size of our harvests, it looks like we'll be eating a lot of turnips in the coming weeks!!