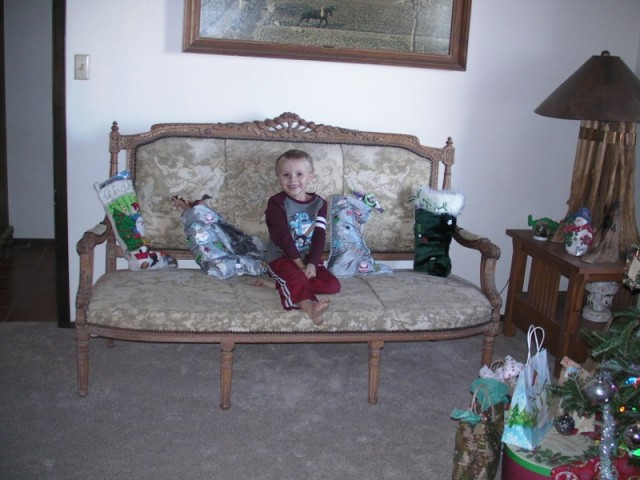 It was a really lovely Christmas, a perfect mix of excitement and calm.
The kids were obviously super excited about everything, but were also very well behaved considering. We did lots of different activities that helped keep their energy levels down.
[flickr_set id="72157639155906003″]
We went to the cinema to watch Walking With Dinosaurs in 3D. It was the first time they'd ever been, and we hadn't been to the movies in about 10 years, so it was, needless to say, awesome. And the 3D was fantastic, although Nicky decided to take off his glasses after the previews!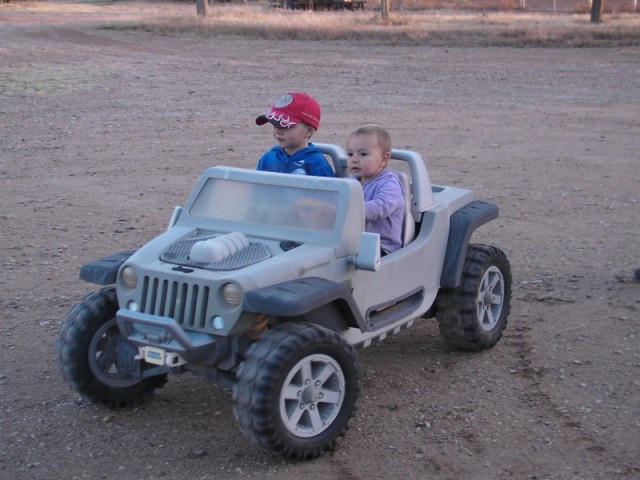 Jim and Vickie had found a little motorized Jeep for $10. It was the score of their lifetime, as far as the kids were concerned. The previous owners really just wanted it to make someone else's grandkids happy, as theirs were now grown up, and our two boys were very pleased to comply. They loved it, and took every opportunity to go and drive, despite the chill in the air.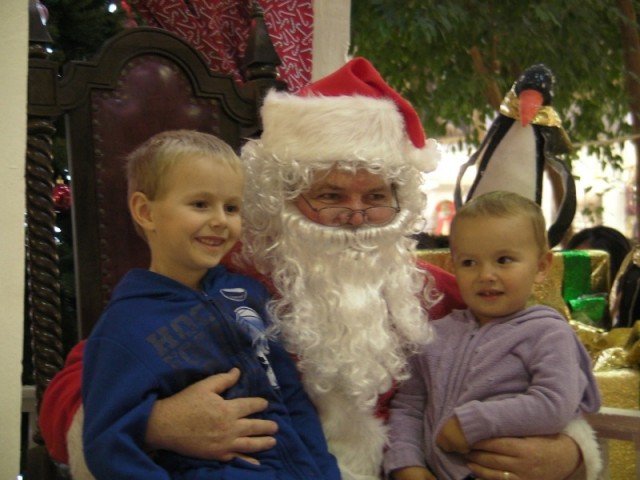 They also got to go to the park, see the lights, play games with the family, and so on.
We had Christmas itself a day early. We wrote a letter to Santa explaining that we would be at Momo and Popo's house instead of our own, and that we would like to open presents a day early. He was very generous in helping us out.
Leo of course loved everything, and wanted to play with it all. Nicky was just glued to his "Big Buzz", making him fly around the house shouting "to infinity and beyond". He was never far from Buzz.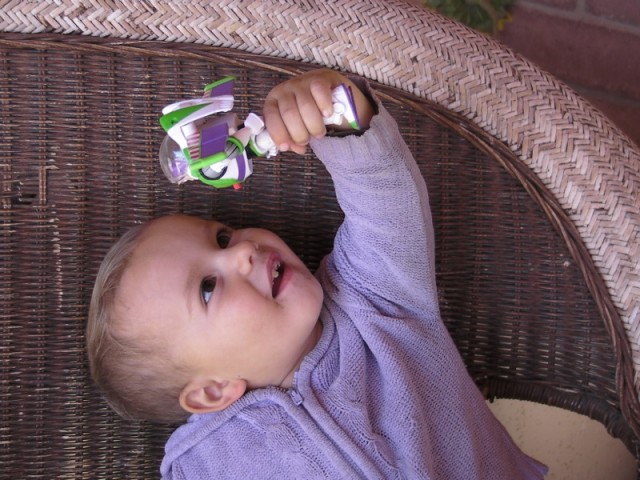 We travelled home on the 25th and that turned out to be a great idea. There was NO traffic at all. We had the roads to ourselves. If we do it again though, we'll be sure to take a pack lunch, as everything was closed and we were forced in ingest (the digest part was a lot harder!!!) food from Carls Jr.
We're now home, safe and sound. We're taking a few days to catch up with odd jobs and chores, as well as just relax, and then we need to get to work. We have a very busy few months/years ahead of us!!