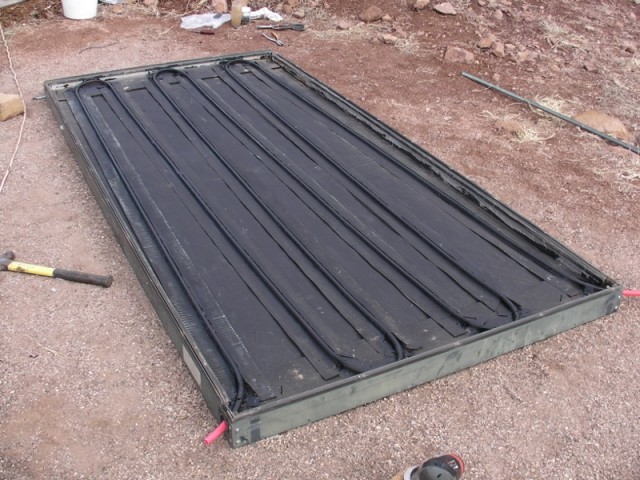 Originally saved from the junkyard by Abe's dad, these panels have been heating our water since October 2010. We've had to take them down a couple of times to repair or tweak them, but that's part of salvaging something from the trash.
[flickr_set id="72157625107002735″]
If you want to read about the first time we took them down (and completely overhauled the interior). On that occasion, we replaced the copper tubing with PEX pipe, but recently discovered that we didn't tie it down in enough places.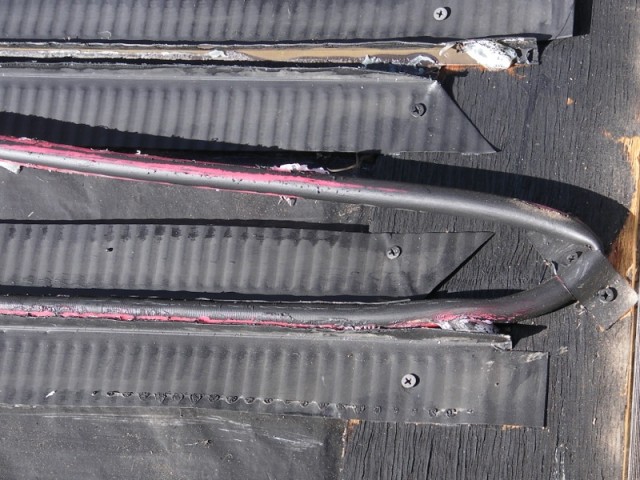 As the pipe expanded and contracted with the heat, it kinked on the curves and blocked the passage of water. On one of the panels, a kink then split and started leaking. You live and learn.
We originally replaced the broken glass front with plexiglass and that makes it a WHOLE BUNCH lighter, so not that hard to take down. We removed the old PEX, replaced it and repainted it. This time we attached it securely on both sides of each curve.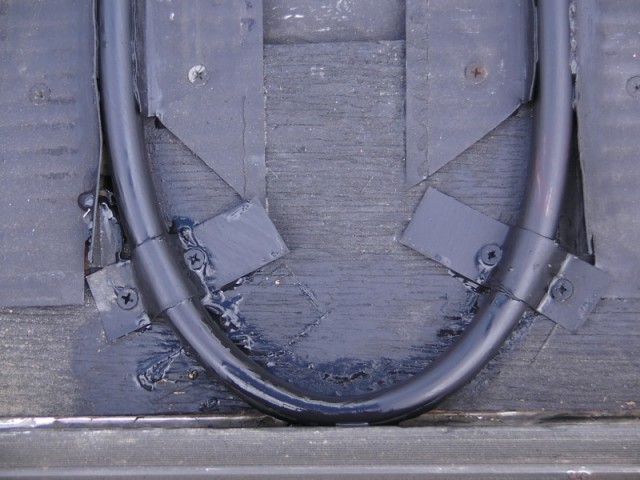 We actually fixed one a couple of months ago, and have been watching how it'd done. We hoped it would work out, as PEX is a lot cheaper than copper pipe! And, it's been fine. So now both panels are fixed and back up again. Unfortunately, it's been cloudy since, so they haven't had chance to warm our water back up. Oh well, maybe today.