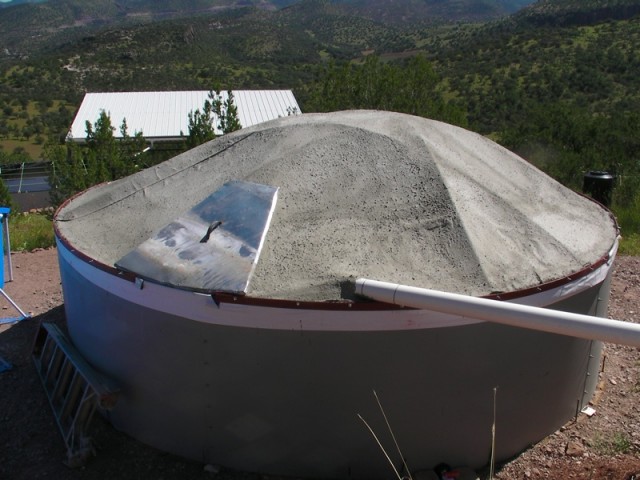 This past week we finished the cistern.
We put in the liner, plumbing and then added the roof. The latter's frame is PVC with rebar inside it, coated with acrylic concrete. We'll do a full how-to soon (ish).
[flickr_set id="72157631466249540″]
All that lacks now is painting the roof.
And the coolest thing of all is that it has rained the past couple of days and the new tank now has over 1000 gallons in it.