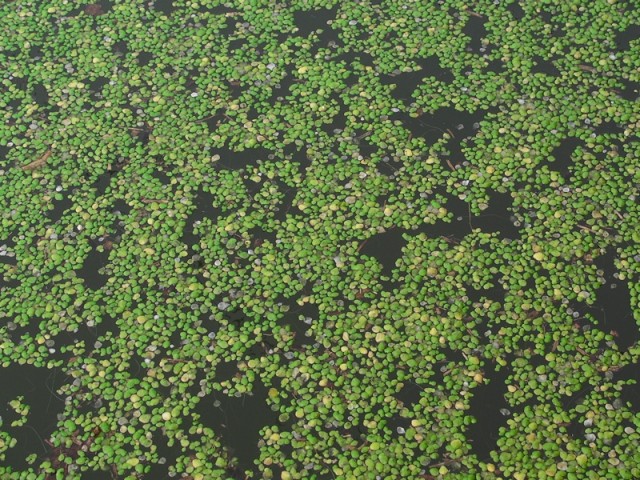 While I washed all the winter blankets (by hand… not fun!), Abe took the boys to a spot where he'd seen a bunch of duckweed. They easily filled up a big bottle of the water dwelling plant. We have been meaning to do this for a long, but somehow never got around to it.

There are many advantages with duckweed. It helps clean out the ammonia produced by the fish. It can be used as a nutritious supplement in the rabbits' feed. The duckweed will be an important component in the Food Web.  It will turn fish waste into high quality rabbit and poultry food.
In perfect conditions, duckweed can double its volume in 48 hours (at this time of year, when it's colder, it should do that every week). It offers the fish something to hide beneath, and it's pretty.
We are currently working on the barn tank's roof, to cut back on evaporation and keep the water warmer. Little by little, our fish are getting a nicer home.