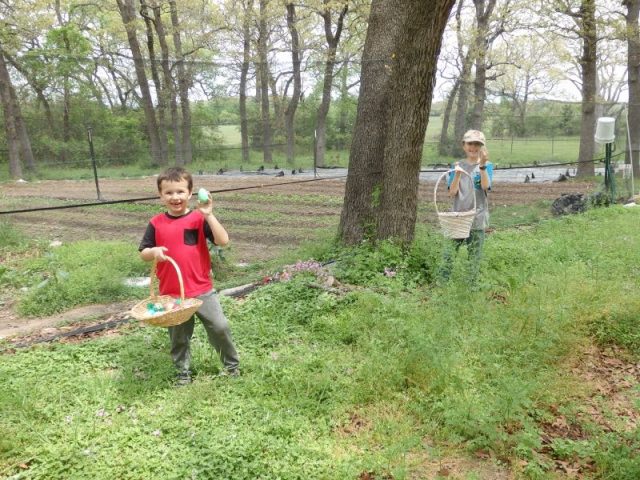 It was a really fun Easter. We had Abe's mom and my dad here, which was reason enough for the boys to be ecstatic.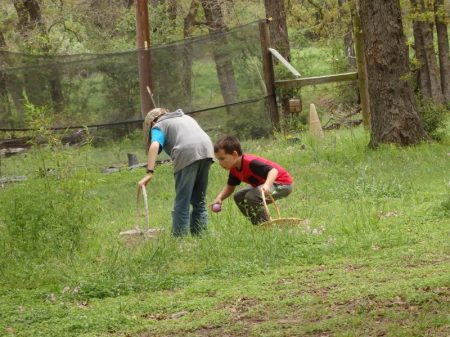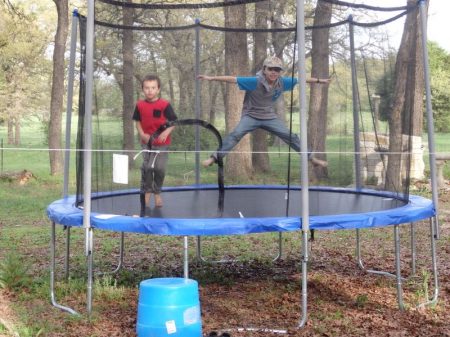 However, they also had a great Easter egg hunt (it took them a long time to find all the eggs and they were only hidden in the area right around the house), AND they got a fantastic new toy from my dad… a trampoline!
They bounced most of the day and ended up absolutely exhausted. Still, they really love it. In fact, it is the first thing they have done every day after school, once they've finished their homework and fed the animals. They bounce and bounce, and are now starting to do some basic somersaults. Can't wait to see what they can do in a year!