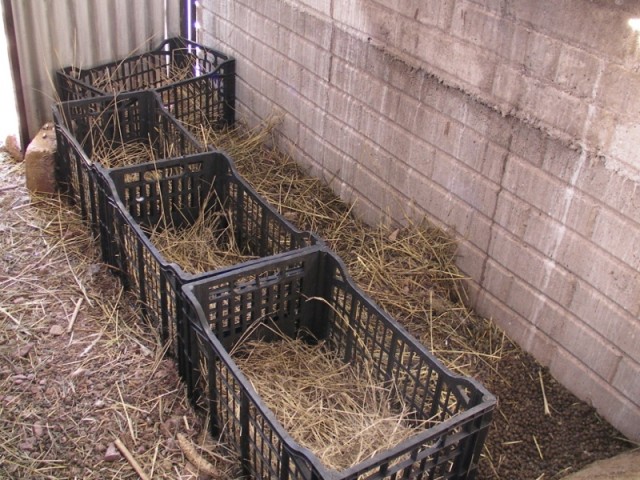 We're going to try out a few different configurations for the worms beneath the baby rabbits, to see which works best. Some will be straight on the ground, with the boxes on the outside to keep it all in, some will be boxes. We're also trying the boxes on bare soil and on tarps.

None of these will be flow-through. We'll just periodically dump them out for the poultry or run them through a worm harvester.
In the meantime, it sure does make cleaning the barn pens a whole lot easier.