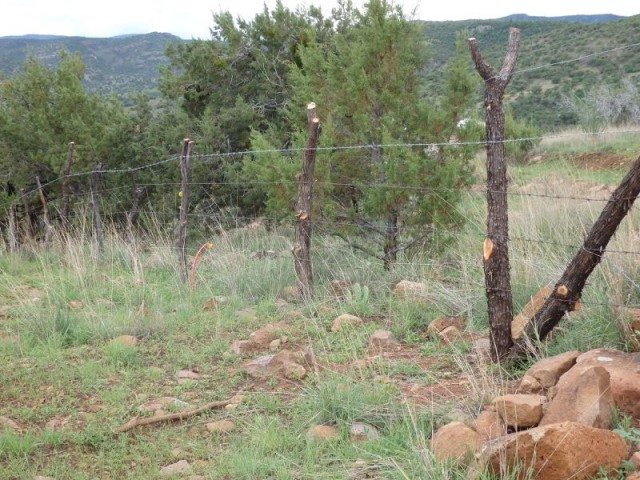 After our neighbor's cows broke into our land in June and destroyed our gardens and orchards, we invested some time and money in our perimeter fence. In fairness, we have only done patchwork since we've been here and the work was past due.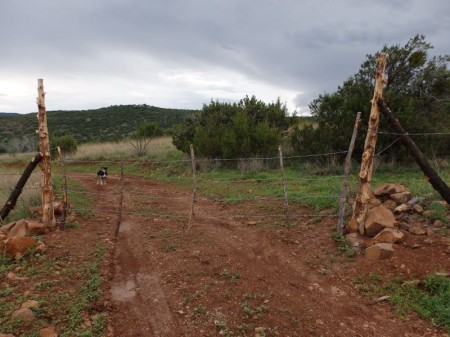 We ended up having to replace the vast majority of the Juniper posts, which were starting to rot. We also added an extra strand of barbed wire (from three to four strands). It is now tight all the way around (almost 3000 feet of it).
We are also slowly working on the "living" part of it. Last year, we started planting spiny prickly pears at the base, every 4 feet or so. Every time we leave the property (which is not very often at the moment!), we cut an extra 60 odd prickly pear pads. We have now planted over half the fence and last year's ones are all growing well and putting on new pads.
We will soon start transplanting baby agaves and ocotillos. Let's see the cows get through that!