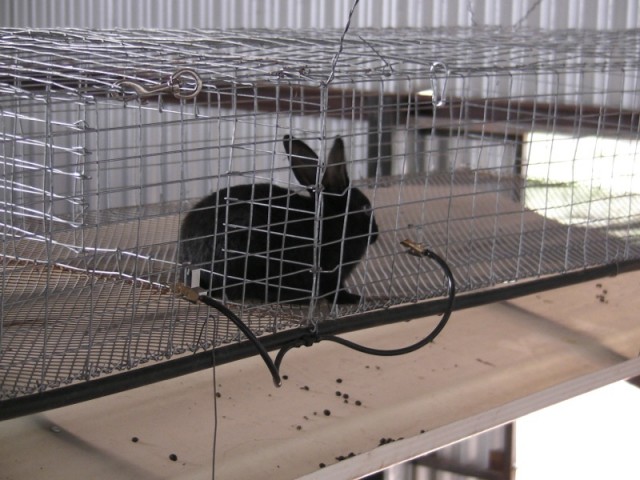 Within the barn's design, there is a second story. Over the concrete pig and poultry pens will be a hay storage and drying area, but we probably won't get to it until next year.
[flickr_set id="72157634088708319″]
However, over the rabbit area, we have finished making a second set of cages, running the length of the barn. They house the weaned rabbits, of which there are already two litters. So far, it's all working out great.