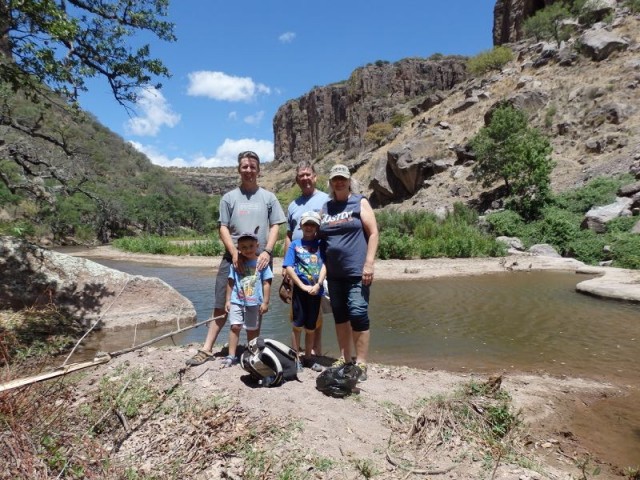 A friend of ours from Terlingua, Mike, came to stay with us a week or so ago, and Abe's mom, Vickie, hitched a ride.
It was awesome to see them. Mike had never been here and it's been a while for Vickie, so that made the visit extra special.
Unfortunately, it was only for a couple of days, which passed way too quickly. Still, we had fun, seeing a couple of the local sites, and chilling in each other's company. The kids, as always, loved the extra attention, and were especially sad to see them go.
For more photos, click here.
[flickr_set id="72157669305200345″]